Soft porcelain equipment, flexible facing brick production e
Release Time:2019-04-26 09:07
Hit Count:次
Source:未知
Information:
Soft porcelain (flexible facing brick) is suitable for indoor and outdoor decoration of various new and old buildings; it can be used for indoor and outdoor decoration of public places such as office buildings, hospitals, shops, restaurants, bars, etc …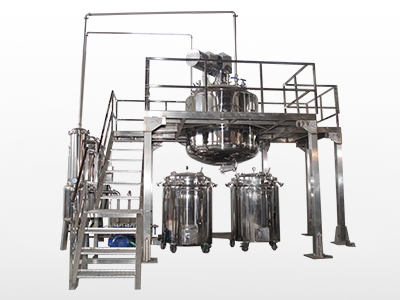 Soft porcelain (flexible facing brick) is suitable for indoor and outdoor decoration of various new and old buildings; it can be used for indoor and outdoor decoration of public places such as office buildings, hospitals, shops, restaurants, bars, etc.; it can be used for family houses and high-end apartments. Decoration of interior and exterior walls such as villas; especially suitable for exterior wall decoration of exterior wall insulation of domestic high-rise buildings. At present, in the domestic decorative materials market, in addition to exterior wall coatings, the use of such flexible facing bricks just makes up for the shortage of ceramic tile facing materials, and provides a brand-new decorative concept for high-rise buildings with external thermal insulation.
The flexible decorative tile is glued with a special adhesive, the material properties of which are similar to those of the flexible facing brick, and there is good adhesion between the two. It can be made into a color similar to that of a flexible facing brick or the user needs, and the brick sewing process is simple. It is an environmentally friendly adhesive with no special requirements for the base layer and simple construction.
Comparative analysis of the eight advantages of soft porcelain products:
◆Light and safe, caring for life and creating a safe living environment
The load per unit area is light, and the weight of the system is about 3.5-7.5kg/m2, which is 30-40kg less than the traditional paste tile.
◆Good weather resistance, lasting protection for buildings.
The main material is composed of inorganic mineral materials with a coating thickness of 2-5mm. The excellent UV resistance and service life are the same as the insulation of the building exterior wall.
◆ ecological building materials, green, renewable cycle
There is no pollution during production and use, which meets the requirements of green environmental protection. The inorganic material in the system material is an open microporous structure, which can help regulate and balance the water vapor content, can absorb energy, automatically balance, and resist water and ventilate. When the wall releases moisture, it will corrode the wall. The destructive action of the saline-alkali substance is hydrolyzed and precipitated after oxidation, so that the building has breathing, moisture absorption and ventilation, and good natural conservation is obtained. The natural inorganic mineral fillers are derived from the mines, and the corner scraps of the quarry are finely processed to fully recycle the resources.
◆适应范围广,丰富砖面质感及纹理选择
广泛应用于我国现行的各种外墙保温体系,既有建筑节能改造,旧楼翻新,柱体和圆型构造物的饰面。可任意按要求生产出大小不同规格的饰面砖,如:仿古砖,劈开砖,橘皮砖,波纹砖,压花砖,浮雕等,任何同类建材都无法芘美。
◆天然无机矿物颜料,保障饰面稳定不褪色
选用无机矿物颜料的有机结合,抗酸碱,抗紫外线,经久日晒不褪色。干檫湿檫不脱粉,不起皮,不龟裂,色泽自然,性能稳定,永不褪色。
常州网站建设
◆施工高效快捷,经济实用
由自动数控生产,尺寸精确,可施工性大大提升。
◆保温层饰面层相匹配,柔性抗开裂
无机材料是经特殊改性处理的柔性无机材料,其开放式微孔结构,弥补了外墙保温体系因膨胀可变系数,线胀缩量,温度热应力等物理性能变化所产生的变形,龟裂。使保温层与饰面层形成一个柔性渐变,逐层释放温度应力的整体,有效的阻止空鼓裂缝,脱落现象的发生。
◆防火性能达到公安部饰面材料建设防火B1级以上要求。
产品特点
1,造型各异的表面结构丰富多彩
2,厚度仅为2~5mm,重量很轻
3,形状,大小,颜色可按用户的要求调配
4,防水抗渗,透气,抗收缩
5,具有良好的机械强度,能抵抗一定的机械冲击力
6,施工简单,耐久性好;与基底有很强的粘接力。
7,轻质安全,关爱生命,创造放心的人居环境
8,产品具有良好的柔性和耐候性,对建筑物持久保护
9,生态建材,绿色环保,可再生循环,适应范围广,丰富砖面质感及纹理选择
10,天然无机矿物颜料,保证饰面稳定不褪色,构造物现场制作新工艺,施工高效
11,快捷,经济实用,保温层,饰面层相匹配,柔性抗开裂,防火性能达到公安部饰面材料建设防火B1级以上要求。